Artist Statement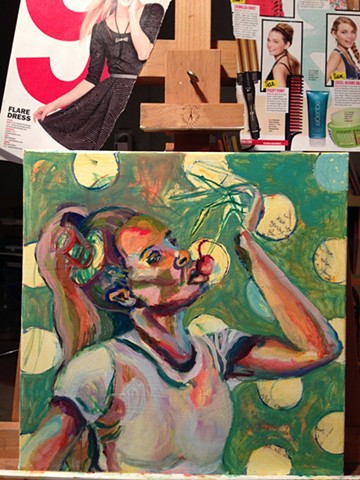 My work is about love, the lack there of, and the female identity in relationships.
I also explore the emotional turmoil and hopeful desires caused by love. We all want to be loved and excepted. My paintings are allegorical explorations of the psychological effects and complexities of relationships. I use motifs and symbols to help give my stories a deeper, yet hidden meaning. I love the art of story telling and I portray this by the narratives created in my work.
Each piece are surreal paintings from the soul. They are stories that are birth from the heart, and in some way abstractly based off of a true story. My paintings are visual expressions of my own emotional experiences. My paintings come from a place of brokenness, humor, and fantasy.